Last Sunday night, we worked together as a church on "Operation Salvation." We packed approximately 20,000 CD's in their jackets, then loaded them into boxes so that these Gospel stories in French could be delivered to Haiti this Christmas. What a blessing to see the Body of Christ coming together to work and get the Gospel to Haiti!
Take a look at some of our workers...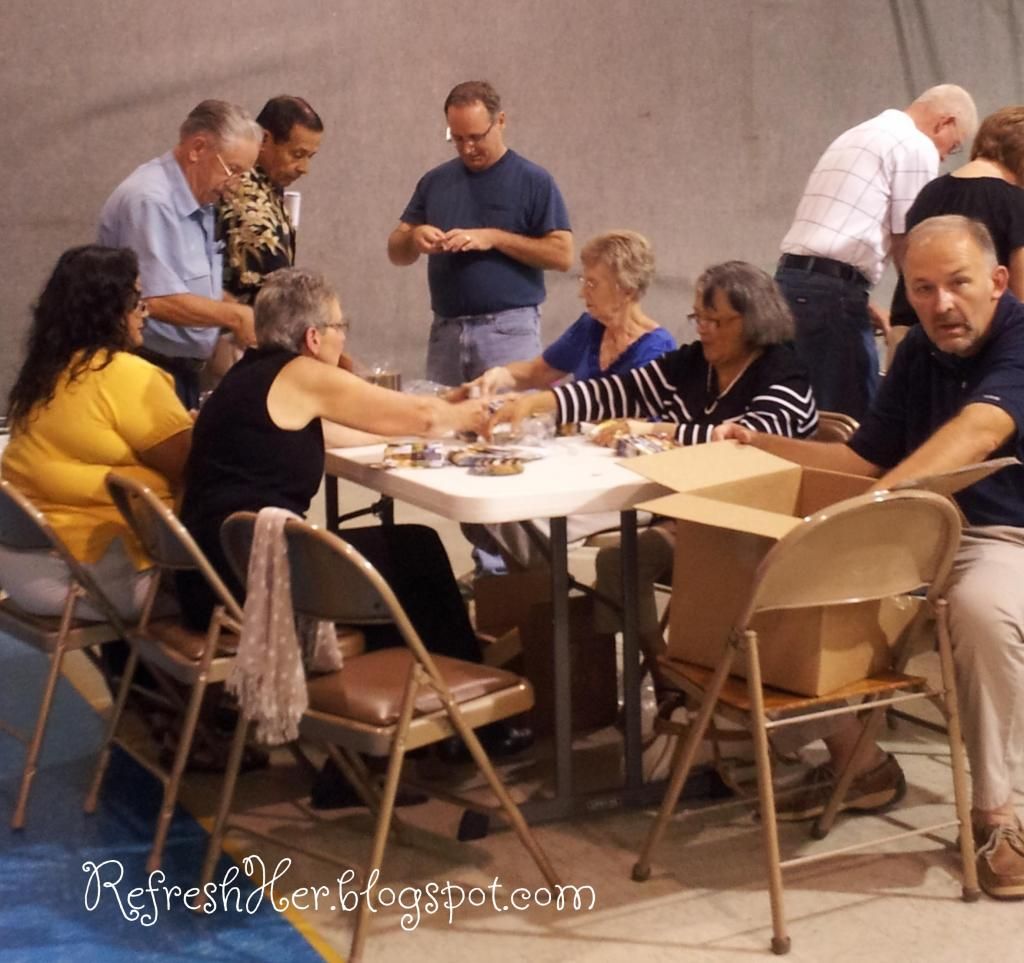 (I think my husband is wondering why I'm not in my chair working!)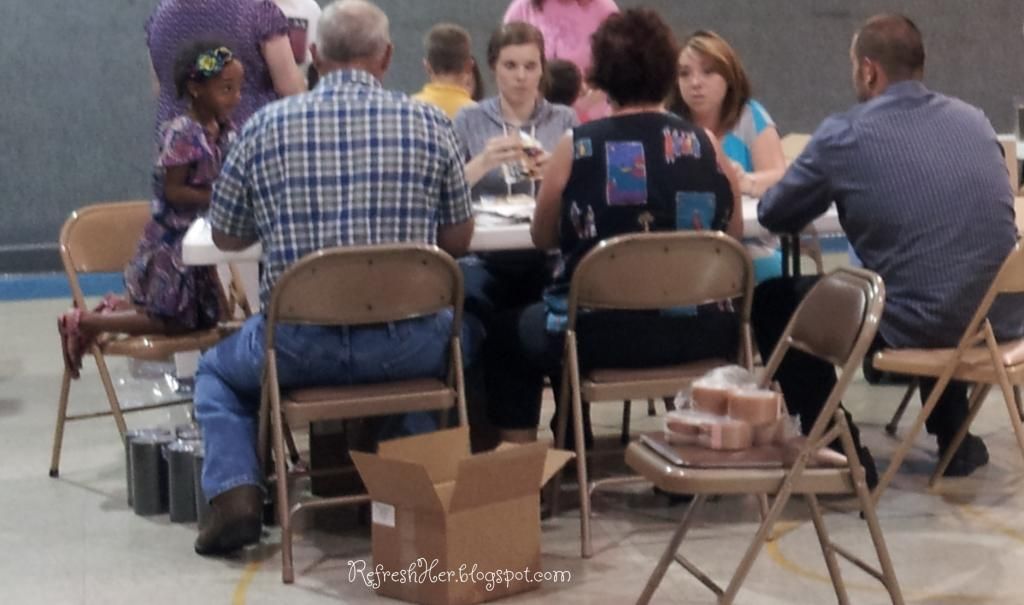 Young children, teenagers, young adults and adults all worked together!
In the midst of all the workers, I looked over and saw
this sweet couple - The Carter's, overseeing all the work...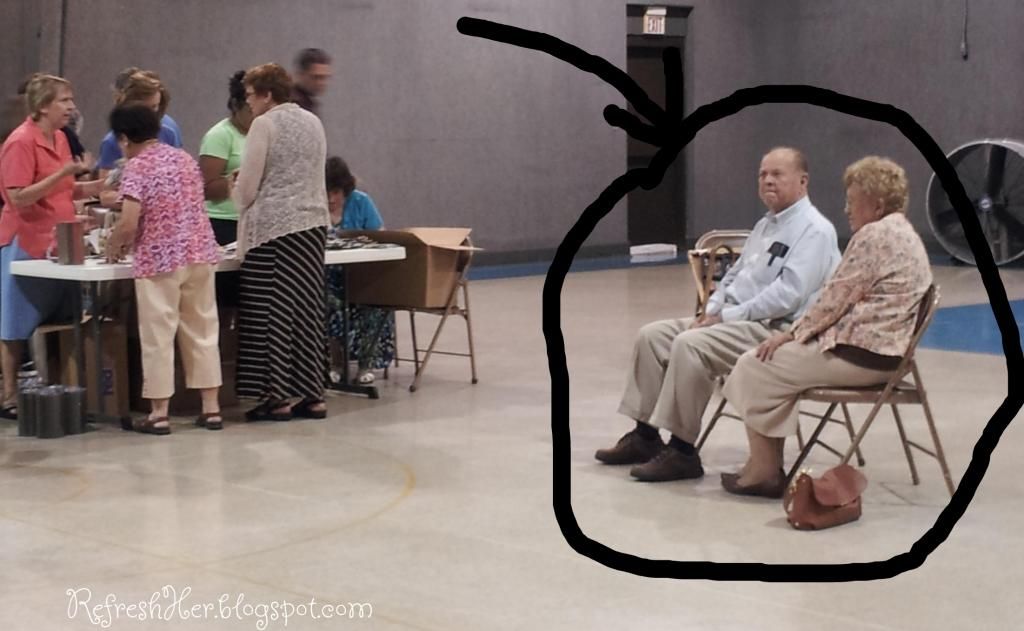 Neither one of them is able to stand up to do this kind of work, and sweet Hope had hurt her hand recently and so was hindered there also. But did they just stay home?
No way.
They were there to support us, and I'm sure also pray for those that will receive these CD's in a few months. They were as much an encouragement to my heart as the fastest packer there Sunday night!
I'm not desiring to lift the Carter's up, and they wouldn't want that, but as I saw them come in, Rod with the help of his cane, and Hope with her bandaged hand, I couldn't help but thank the Lord for them and their faithfulness to the Lord and Boones Creek Bible Church. They are there every Sunday morning, Sunday night and Wednesday night. They are faithful to special meetings, and extra-curricular activities. If they are absent, you can bank on it that something pretty extreme has happened in their world. Is it easy for them to get there? No. They are both dealing with trouble walking. Do they hear everything going on? No, but they want to be there to hear as much as possible of the preaching of the Word. Do they always
feel
like being there? I'm sure not, but they dismiss their feelings and get there just as often as they are able, which is about 95% of the time.
If they can get there with their struggles, how valid are our excuses? I know not everyone is able to just will themselves to church. There are many very sick people. But I'm thinking of well-bodied people that come up with every reason under the sun to miss church. There are
reunions that are yearly
picnics are necessary
family members that are needy
vacation time that is pressing
overtime work that is compelling
weariness that is crushing
alarms that are unreliant
babies that are fussy
weather that is contrary
Family time that is limited
The list is infinite. But when it comes right down to it, it's really that we just don't want to be there. Period. Which side of the picture will you and I be?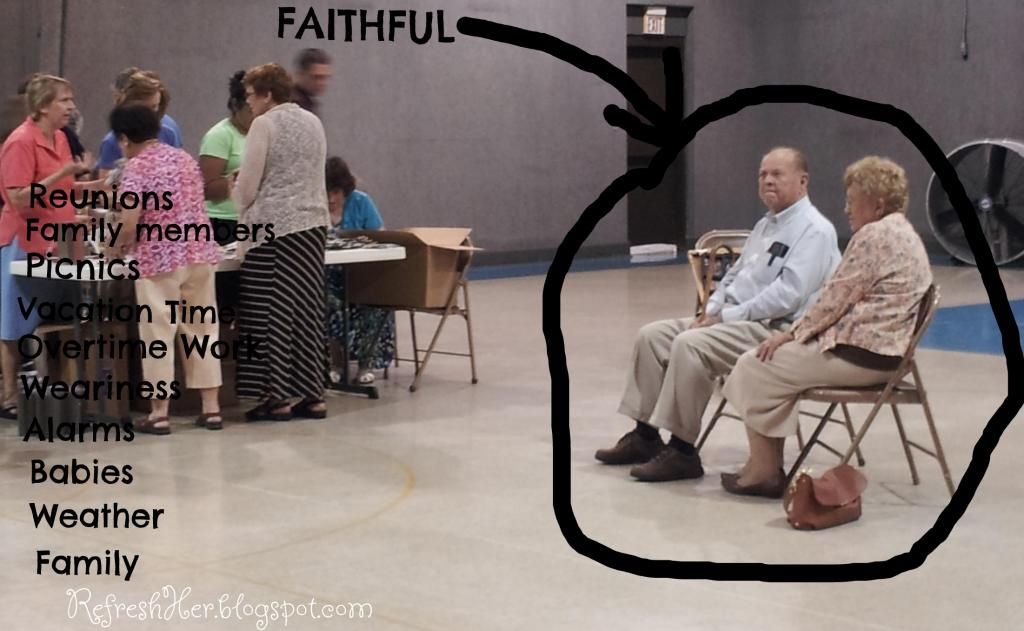 Are we full of excuses or faithful?
Proverbs 20:6b
A faithful man, who can find?
Oh, that we could raise our hand, as the Carter's could, and say in answer to that verse -
"I'm right here!
With love,