I love all things accessory; I make no apologies. They add so much to an outfit. One of those accessories that I love is a nice purse. Gone are the days when your purse has to match your shoes. Today purses serve as a pop of color to accent to your wardrobe.
My favorite purse is a Baggallini. These handbags are so functional. They keep everything in their place and make it possible to actually find your keys, lipstick or pen in a flash!
But functional doesn't mean boring black or brown.
I walked into TJ Maxx this week and found these terrific fall colors and styles: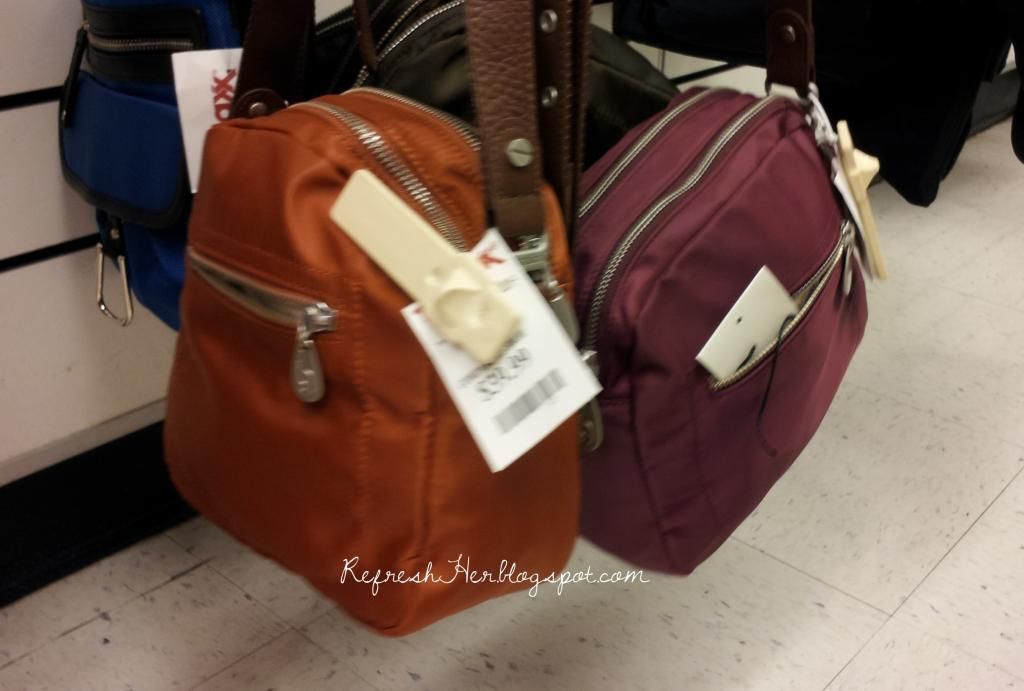 If your fall wardrobe could use a little freshening up with accessories, you better snatch one of these great purses before they're gone. TJ Maxx sure has great deals on these bags, but I bet they won't last!
Hope you'll be faithful to your local church this Sunday so you can
Be refreshed,