The countdown is now to 2 1/2 weeks before we move. What have we been up to in the parsonage?
Lots
of this: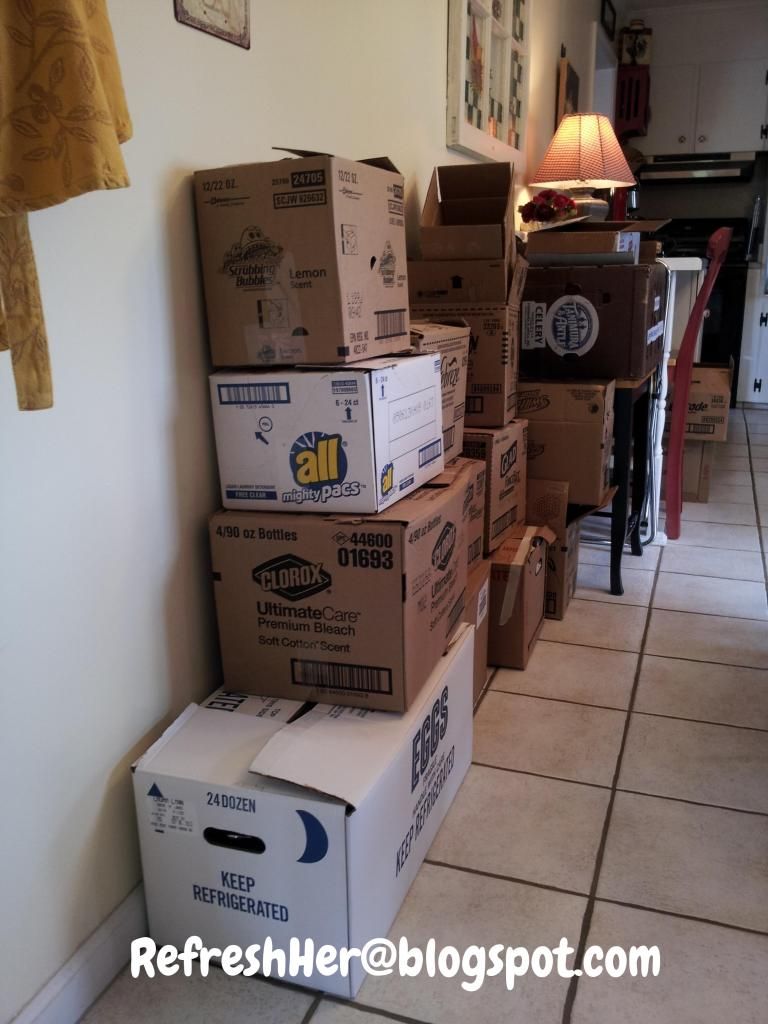 What have I learned so far in preparing to move?
It's important to stay focused. Make a plan. Start with your moving date, then move backwards on the calendar. Decided what you'll do each day so you'll be ready for the Big Moving Day!
Everything you touch requires a decision -

Do I love this enough to pack it? - I'm finding that sentimental things that I've saved, are just packed away taking up space. The older I get, the more need I see to snap a picture, then get rid of it. I have the memory and that will last as long the Lord allows me to think clearly. After that I don't guess it will matter. =)
Could someone else use it more than I will?
Does it need to be thrown away?

Use heavy black trash bags to discard things (that way the sentimental crowd in your house can't see what's inside!). I'm not sneaky about what I get rid of - I always ask permission, but I know it's better if he doesn't have to see it heading out the door. It's far less painful!
Get to the stores early in the morning to gather boxes that haven't been torn down. Having to tape boxes together adds time and money to your preparations to move.
A friend told me to wrap dishes in clean t-shirts to avoid having to wash the dishes once we arrive at our new home. I'm planning on doing just that. If I run out of t-shirts, we'll use towels.
Clean the things you're keeping as you go along. Dust the pictures, polish the silver tray, clean the mirror. That way everything is sparkling and ready to be placed in your new home.
Wipe down the cabinets as you empty them so you won't have to do that on your last day. You can stay focused on the large areas of the home instead.
Wait on the Lord to direct you to the place to which you're to move. Then you'll LOVE your house and all this intense work will be much more pleasurable! That is certainly the case for me!
We got to go inside the house again yesterday to walk through with the inspector. My heart was doing cartwheels as I walked through each room. "God did this!" was my heart's cry. None but God could have given us the design and floor plan that is so perfect for our needs. I took out a list that I'd made when we first started looking at houses. This house has everything that was on that list and then some! How good is our God? As we would say in East Tennessee - He's Extra good!
What tips do you have for moving? I'm all ears!

With love from the parsonage windows (for two more weeks)