Have you seen these
Little Free Libraries
? This one is my mom's in central Kentucky. It's a great idea!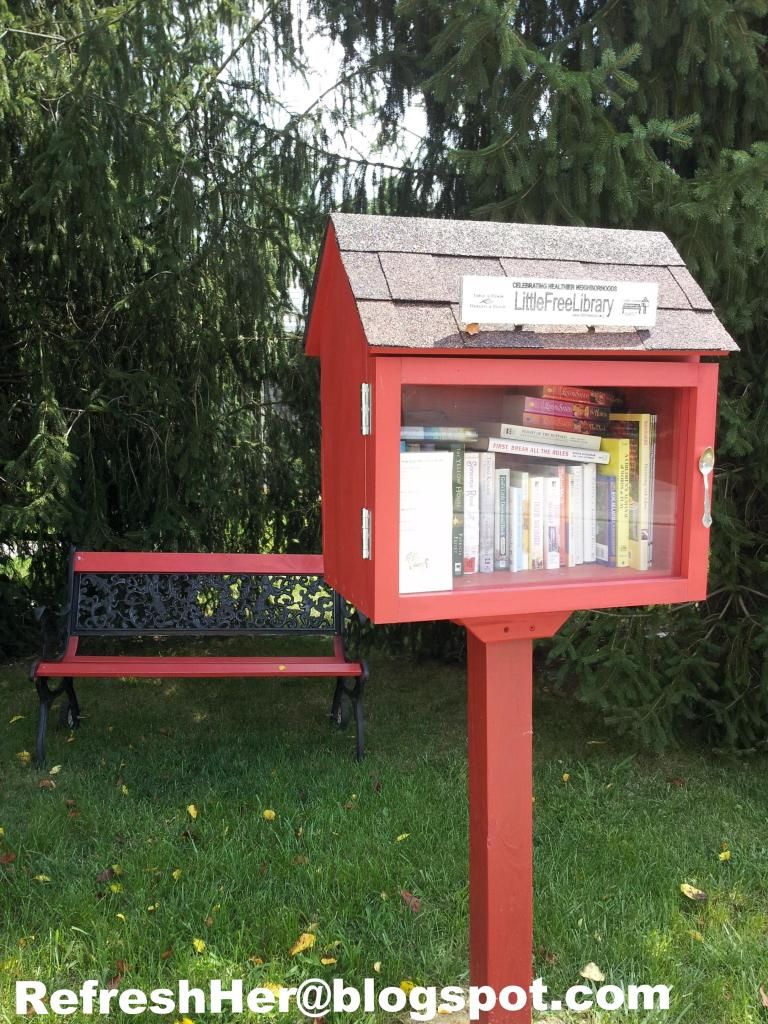 Her library reminds me of a very ambitious boy, 10 years of age, who saw the need for a library in his small community and took it upon himself to open one. We, the television audience, were receiving a tour of his very adequate library. As he got to each different section, he would explain what kind of books were on those particular shelves. He reached a rather small bookcase and said, "And here in this section is all my religion."
How interesting...isn't that how many Christians categorize their spiritual life? "Here in this section of my life is my religion." Their "religion" is never brought over into every fiber of their daily living. It's "checked out" on Sunday morning for its need and then put back on the shelf until it's needed again. Next time, perhaps a family crisis, discovery of a terminal illness, or the death of a loved one will be the situation when they will wisely draw on the "religious section" once again.
How could we think that we can grow, much less survive int his world without a vital relationship with the Lord? Robery Lowry penned it this way, "I need Thee, O I need Thee,
Ev'ry hour
I need Thee, O bless me now, my Savior - I come to Thee."
We must daily come to the Lord to grow and mature as a believer so that we may be ready for the crisis times when they come. Psam 73:24 says, Thou shalt guide me with thy counsel." In every decision we make through the day, great or small, we must look to the Lord for
His
counsel. Without His wisdom, (His Word), we're left up to our own helpless resources. But when "my flesh and my heart fails, God is the strength of my heart and my portion forever." (Verse 26) Verse 28 goes on, "But it is good for me to draw near to God. I have put my trust in the Lord God, that I may declare all thy works."
Surely, drawing near to the Lord daily is "good." We learn of His attributes, His promises, His help, and His presence on an hour by hour, moment by moment basis. Instead of having only a "religious section" on our shelves, let's live with our spirituality infiltrated into every area of our lives, guiding and blessing us. Let's keep our spirituality always "checked out!"
Has your walk with God been fresh and vital today or is it distant? Draw nigh to Him and He will draw nigh to you! James 4:8
With love,