A Peek Inside the Parsonage has been my post every Wednesday for a long time now. However, I'm going to have to come up with a new name because...
We're moving out of the parsonage; we've bought our own home!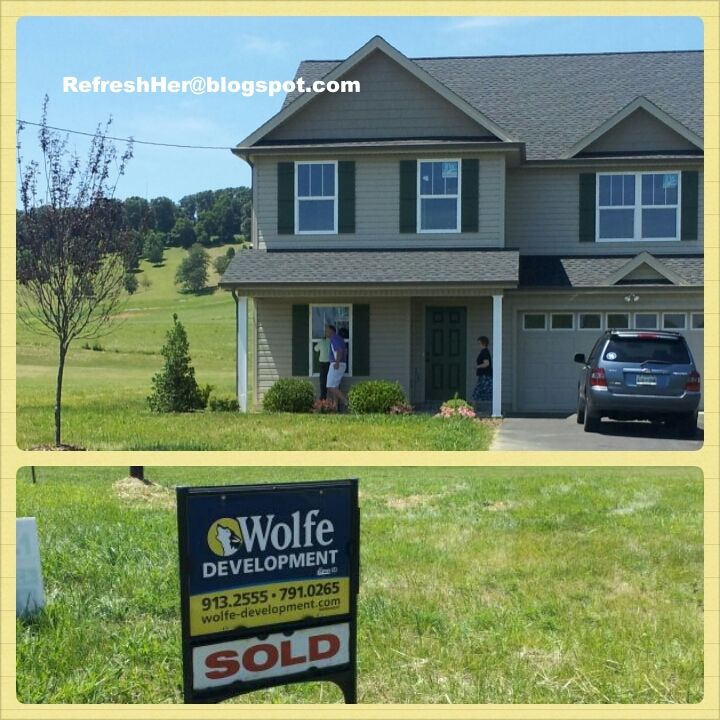 I had shared with you recently that we were looking at houses, and we finally landed on the one pictured above, after months of looking, waiting for my mother-in-law's condo to sell, and all those details to get in line. We are beyond excited! Our closing date is set for August 23rd, so as you can imagine, there's lots of planning, packing and preparing going on inside the parsonage right now.
What is so exciting is how the Lord has brought us to a house that has virtually everything we wanted:
An office space

Both a living room and a family room

Large open space for entertaining

Three bedrooms

A view of the mountains

Space between us and our neighbors - we will have a little more than an acre here!

Quiet - Country life doesn't get any better!
This is an answer to a ten-year prayer request. I knew God would answer, I just didn't know how or when. As He has promised in His Word, He did it "exceeding, abundantly above!" We are praising the Lord for answering the longing of our hearts, and we are excited about using this new home to be able to serve Him in an even greater way.
I write these Wednesday posts to give you a little look at what is happening in our lives and ministry, and also at what it's like to live in the pastor's home. Do you have a suggestion for a new name for these entries? I have a few weeks to come up with a new name, and would love and welcome your suggestions!
From the parsonage windows (for a few more weeks),